Spring beauty
Published on May 22, 2014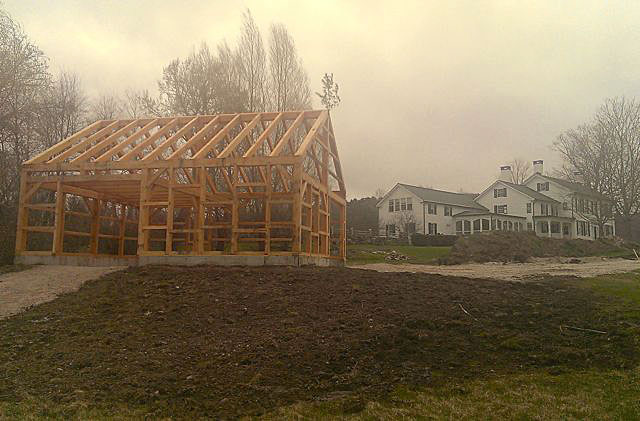 Driving the rural roads of New England, one can see traditions that are hundreds of years old, alive and well.
Shown here is a handsome farmhouse that has been lovingly expanded and cared for since the 18th century. The new owners plan to farm. They wanted a barn for this growing season to be built in the framing tradition found in the oldest part of the house.
We used local oak timbers for the barn frame, and sheathed it in pine just in time for the window opening to frame the forest as it bursts into spring.