Everything's coming up arches
Published on May 11, 2016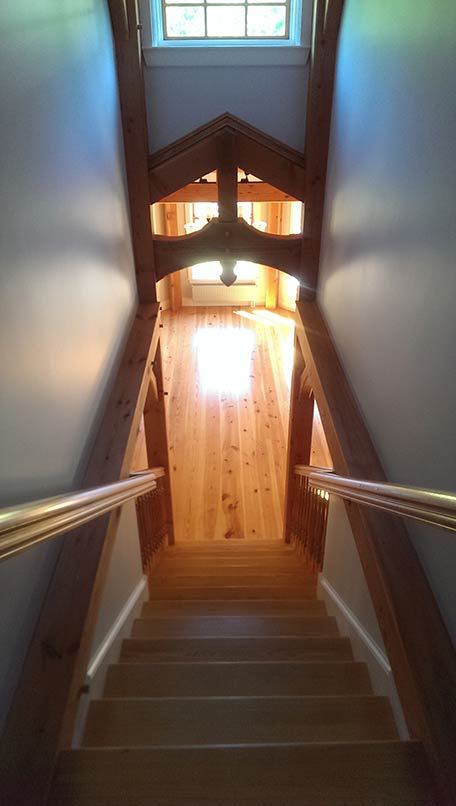 The Romans may have been the first to build with arches in Europe, but our clients are certainly embracing this appealing architectural feature on our side of the pond.
We've built monumental arched trusses like those shown above going up at Eagle Hill School, and graceful ones like those below spanning a living room and framing a window. In another residence, the arch over the stairway is an unexpected, charming touch.
A fireplace always calls out a welcome, and when the fireplace opening is arched…hmm, let's sit for a bit.