Prow Front Showcases Water, Sky
Published on October 15, 2013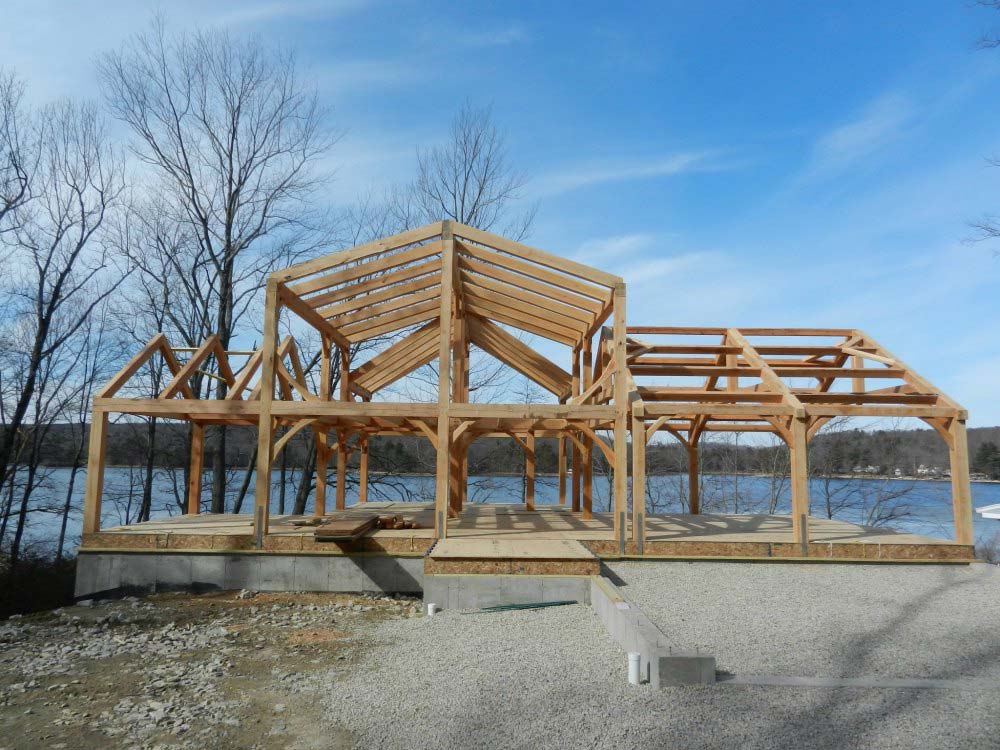 The house is firmly anchored on the shore, but looking out the large windows of the prow front is almost like being shipboard. Like the bow of a boat, a prow front, extends beyond the main portion of a building, and in this case it overlooks Lake Manchaug in Massachusetts.
The new house replaced a vacation cottage on the same lot. The owner had been the HVAC (heat, ventilation, air conditioning) contractor for one of our timber frame buildings, and realized that he and his wife could make the most of their lakefront property with a super-insulated Hardwick Post and Beam frame—especially if we could build it with a prow front. Of course we could. So now in place of the cramped cottage, is a larger, more efficient, year-round home with a spectacular view of the water.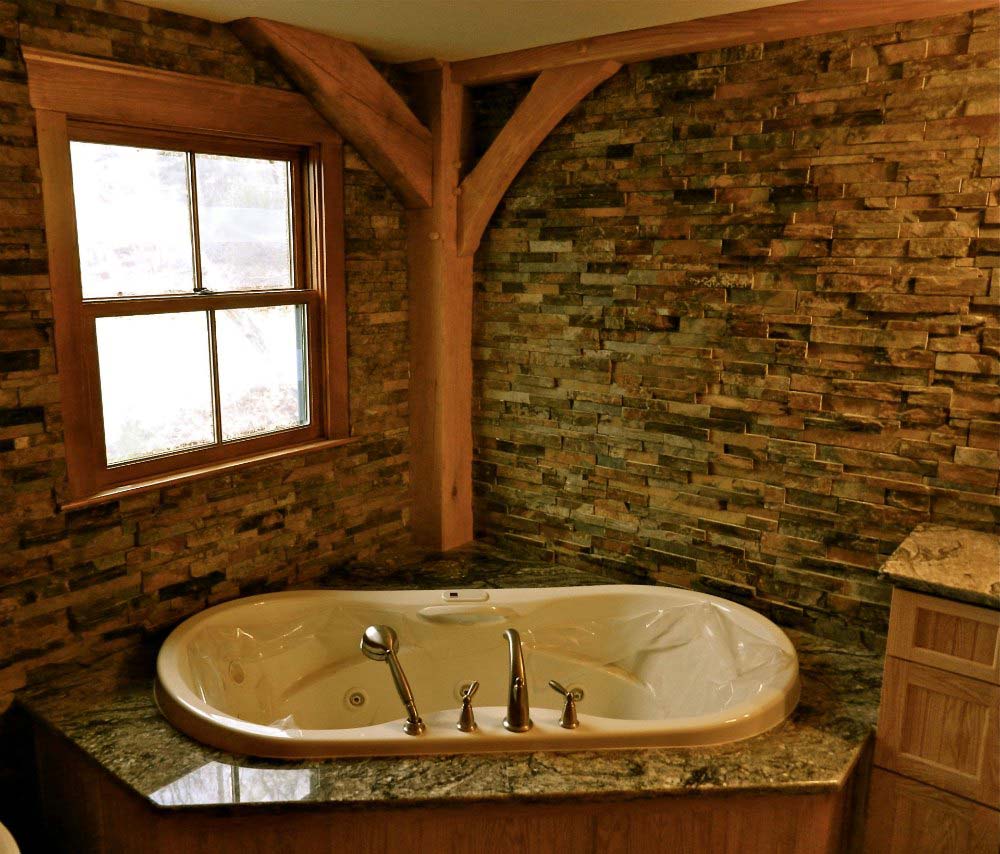 Another design feature that takes its inspiration from nature is a stonewalled bathroom.
These photos were taken when the house was still under construction. Now it's shipshape.